One of my earliest recollections as a child is of a gift is a small silver pendant on a thin slender silver chain. The pendant was circular, roughly the diameter of a €1 coin and very flat with a bevelled edge. The back had a hatched design, a small silver hallmark at the bottom. I was very small child when I got it. I didn't know what any of these things were at the time, I just remembered the front. The design featured an old man carrying a cloth bag over his shoulder, stooped and looking weary with a walking stick to help him. He was in the middle of a landscape with hills either side of the man and what appeared to be a long winding path ahead of him leading away through into the distance.
I liked the necklace, but wasn't too keen on the figure of the man. He looked tired and worn down. The silver caught the light and glinted when it caught the sun. Far more attractive than the picture of an old man !
My family hails from a small twin island federation in the eastern Caribbean called St. Kitts and Nevis. The history of the two islands is steeped with stories of travellers, European trade and travellers. Sugar was its main product and attraction to wandering nations looking to build a profitable outpost in the Caribbean.
I can remember my first flight. It was travelling to Ireland from London. I was about 4 and was so excited. The plane and chairs were so big to me. I couldn't keep still during take off – wanting to know this and wanting to know that… asking far more questions that a 4yr old really should have asked in those days; until just as we broke through the clouds – I looked out of the window, apparently my eyes and mouth were as wide open as they possible could be and I was silent for nearly a full whole minute. Then, to the great amusement of a lot of other people in the rows around us; I asked my mother… "Are we going to see Jesus now ?"
I still smile even now, as I remember being told that story of me as an incredibly curious curly haired child with such wide-eyed innocence and simple understanding of the world.
Many years later as a teenager I learned that the chain I had, was my mothers Christening present to me, a St. Christopher; the patron Saint of travellers.
I would always watch the TV and dream of travelling to places far afield. I just loved the idea of travel. I can remember sitting on the rug at my grandmothers house watching James Bond films (I always preferred Roger Moore to Sean Connery BTW !); watching him chasing the bad guys through London, then checking into a hotel in South America the next minute and a few moments later stepping into a Casino in Monaco; sharply dressed in a dinner suit. I loved the concept that, the world really is a small place. Even now I am still saddened and increasingly frustrated by people who have very little or no interest in places or happenings outside of their little houses or towns. I don't have a vast understanding of things around the world; but I certainly have a thirst for knowledge. I cringe and want to scream when I see ungrateful holidaymakers moan, pick fault and compare things to "back home".
On the 19th September 1986 – St. Kitts and Nevis were granted independence from the United Kingdom, to mark that day; the larger of the two islands – St. Kitts officially changed its name to St Christopher.
From that moment, I realised that my bright silver Christening necklace was a sign. Not a sign that would change my life… but a sign that I was meant to travel. God obviously has a plan for me to experience, to learn, to see and to touch so much in this world, but not only by moving from country to country.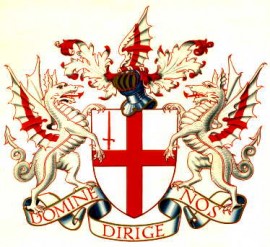 Sometimes… you travel far further by standing still wherever you are in the world and opening your thoughts, opening your eyes than you ever possibly can by walking, driving or flying hundreds of thousands of miles and arriving with the same closed frame of mind.
Living in London capitalises on all of these aspects, and embodies many of my experiences in life so far. Such a diverse city, sometime so far removed from the rest of the UK it is often referred to as having the mentality and feel of a totally separate country.