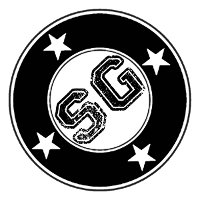 Missing features that should be present :
SSL

– do consider that by the nature of the ManageWP application, users will be entrusting the most valuable of login credentials to the ManageWP website that will allow unfettered access to multiple website, some personal but mostly belonging to theirs clients. The account registration process is totally unencrypted and so its every functional call there after from within the dashboard to execute commands across the users catalogue of blogs managed by your application.

Multiple "Create New Post" tabs

– presently you can only edit a single new post to be implemented across multiple registered sites, but not actively work on multiple posts at the same time.

Pull Categories from sites

– when creating a new post, it is necessary to remember and then manually type the name of the category you wish the post to reside in; into a free text field. It would be far more practical to be able to choose these from a pick-list associated with each site selected to receive the new post.

Home Page Site Listing ordered by Group

– it would be most helpful to be able to display registered sites on the home page by the groups they are allocated to; and then be able to select the order that they are listed in (rather than purely alphabetical).

Persistent Tabs

– if selecting any of the options (settings / options) from the menu bar on the home screen, when you return to the dashboard; you lose all previously opened tabs with the work and edits residing in them. Tres Frustrating.

Codex Search capability when adding plugins and/or themes

– whilst the ability to upload plugins/themes via .zip files is good, it would be better if there was the ability to search the wordpress codex for these as you can from a pure WP installation.
Cannot Save A New Post As Draft – when editing, there is no option to save the post as a draft copy.
Messy Category Auto-Creation – When posting across multiple sites, containing different categories,  the process automatically creates the missing categories. So, If Site A has a category named Blog, and Site B has a category called Travel – when specifying both these categories in the new post and selecting the relevant sites… ManageWP creates a new category on both sites (Travel on Site A and Blog on Site B). This leaves me with mess to clear up. Can't we select the categories from each site we want to publish to from a drop down box or something ?
Featured Image – There is currently no option to "Set As Featured Image" when adding images.
Implement Plugin Management – ability to select a plugin from each site and go directly to the management page for that plugin. For example, I install Google Analytics across a load of WP sites, but then have to login to each one to tweak it. Would be good to have this ability to go direct from the ManageWP dashboard.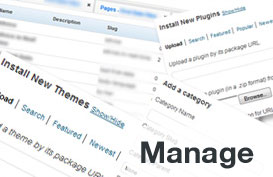 Follow @steglobal on Twitter for more...