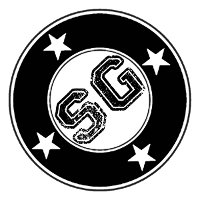 I had no idea what had become of Ariel Sharon. Perhaps I'd thought he'd recovered or died. I was shocked to here on the radio this morning that it was over 5 years ago that he suffered the stroke that took him out of Israeli politics – but even more surprised to hear that he is still alive and in a vegetative state.
On 18 December 2005 Sharon was sent to Hadassah Medical Center after suffering a mild stroke, He spent two days in the hospital and was to have had the small hole in his heart repaired by a cardiac catheterisation procedure in early January. On 4 January 2006, in the evening before his catheterisation, Sharon suffered a second, different and far more serious stroke. A "massive cerebral haemorrhage" led to bleeding in his brain which doctors eventually brought under control after performing two separate operations. After a second, 14-hour surgery, Sharon was placed on a ventilator and some reports suggested that he was suffering from paralysis in his lower body. He was later placed in an induced coma.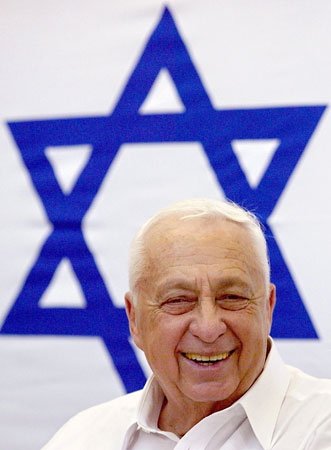 On the night of Sharon's stroke, in the wake of his serious illness and following consultations between Government Secretary Israel Maimon and Attorney General Menachem Mazuz, Sharon was declared "temporarily incapable of discharging his powers." As a result, Ehud Olmert, the then Deputy Israeli Prime Minister, was officially confirmed as the Acting Prime Minister of Israel. Olmert and the Cabinet announced that the elections would take place on 28 March as scheduled.
Now I'm no follower of Israel / Palestinian politics and not a particular supporter of either side. My only avenue of information is what comes my way via television and web news outlets. I'm also no medical consultant; but 5 years in a vegetative state ? He has not regained consciousness since his second operation. It is exceptionally unlikely that he will ever regain consciousness – and if he were to, it is also very unlikely he would be in a very competent condition.
Dov Weisglass, a close friend of Sharon and his former spokesman, commented last year that Sharon's vital signs are good but it was not clear if he would ever regain consciousness. Medical experts have said that is most unlikely.
Raanan Gissin, another close friend of Sharon and former spokesman, also commented that Sharon is not connected to a respirator but sometimes needs an oxygen mask at night. "There is still no change physiologically. His body functions but he has still not regained consciousness," Gissin said. Who knows if he can hear or not.
Gissin said he visits Sharon often, as does Sharon's family and former staff, including a driver. "Our hope is that he will regain consciousness one day," he said. "But there are few cases of patients emerging from deep comas after such a long time."